CATEGORIES
LATEST NEWS
CONTACT US
ADD: 72 Jingjiang (S) Road Linhai City, Zhejiang Province, China.
TEL: 86-576-85135005
FAX: 86-576-85135009
E-mail: flag@chinaflag.com
WINDSOCKS & SPINNERS
Your position: Home > WINDSOCKS & SPINNERS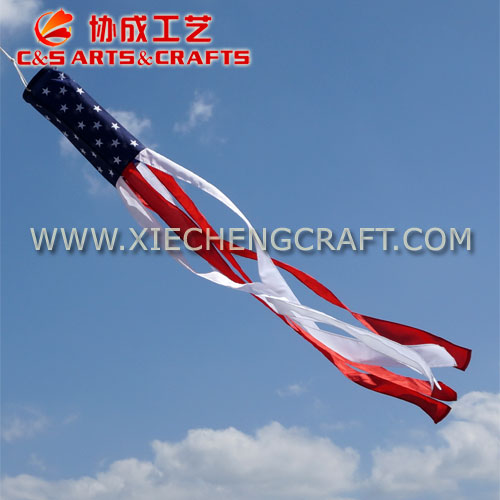 Windsocks Flag
Min Order: 100PCS
Delivery: 15~30 day
Port: Shanghai or Ningbo China
Terms: L/C, T/T, Western Union
Product description: This windsock would look great hanging off of your porch or in your garden!
PRODUCT INTRODUCTION
Beautiful Windsocks
Flag
for fun & decorating. Great for holidays and seasons, use colorful windsocks in your garden, on a porch or deck, in a tree and at your dock.
Logos, different colours and sizes of Windsock are no problem to produce. We often find that many customers have requests out of the ordinary and we deal with all queries. Please feel free to have a look at our products and contact us for a quote or just to discuss the products you see, if there is something that you need that isn't on the site, we can usually make it or source it for you.